Description
Your Dream Tone Starts Here.
Start your signal chain with the best possible version of your guitar tone. Treat your guitar signal to true studio quality analog compression with two distinct voices for smooth transparency or vintage squeeze. Hit the Boost switch to add clean boost or soft-clipped dirty boost, with the EQ curve of your choice. Mix in some dry signal for natural attack even with extreme compression settings. Feel the perfectly tailored dynamic response, feeding your amp and effects just what they need to sound their best.
Super Flexible, Super Easy.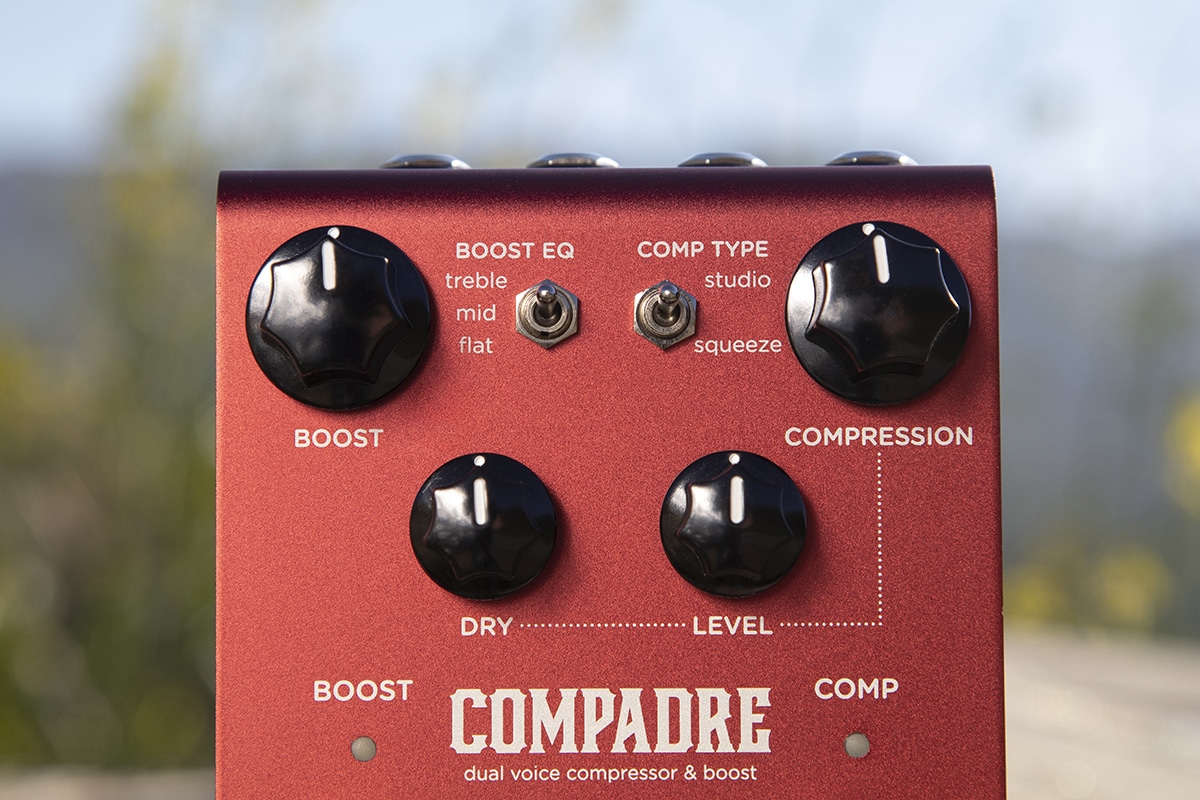 Compadre gives you everything you need to shape your front end tone, and nothing to slow you down. Auto makeup gain and auto threshold mean that all you have to do is turn up the Compression knob to dial in the desired amount. Compadre's wide variety of tone shaping features are all designed to easily sound great across a wide variety of settings.
Two Distinct Analog Compression Circuits.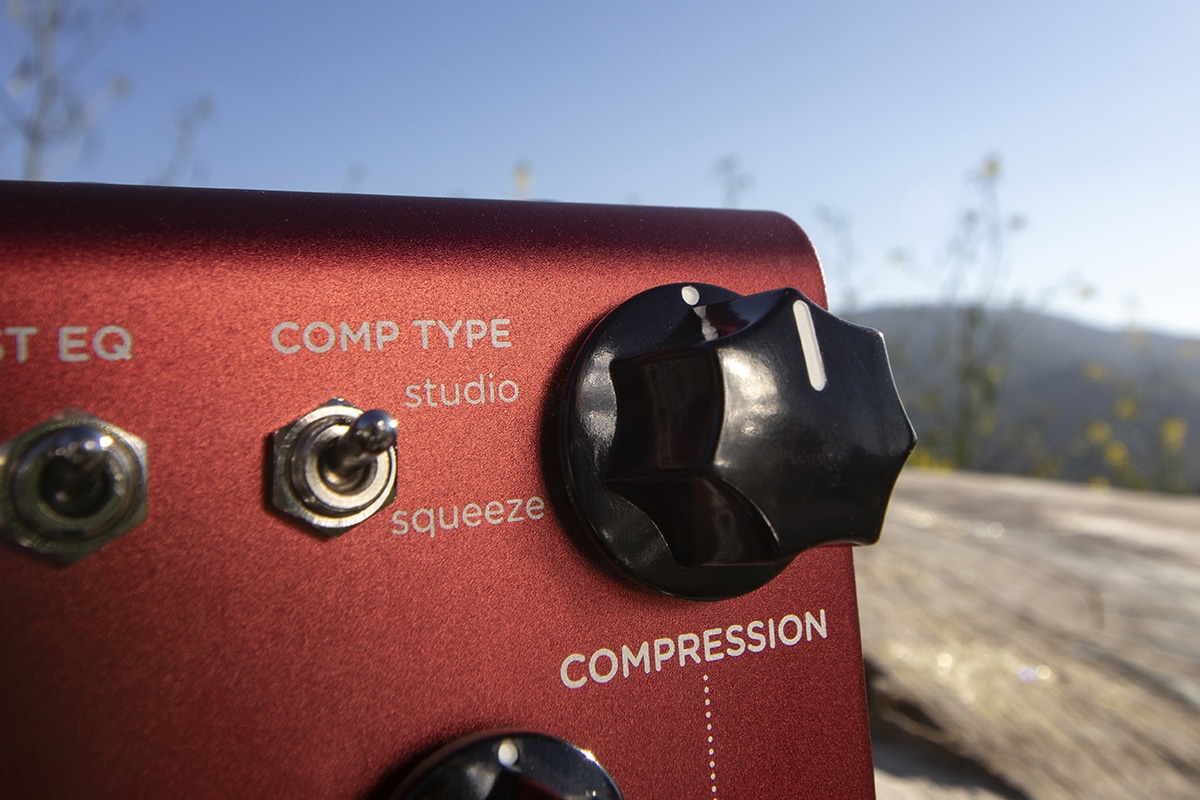 Choose between two compression circuits, each with its own unique character. Studio mode gives you the smooth, beautifully transparent compression typically found in the best vintage studio rack units. For a harder compression effect typical of classic guitar pedals, Compadre's Squeeze mode is designed to deliver heavy compression with maximum sustain.
Boost the Sweet Spot, Clean or Dirty.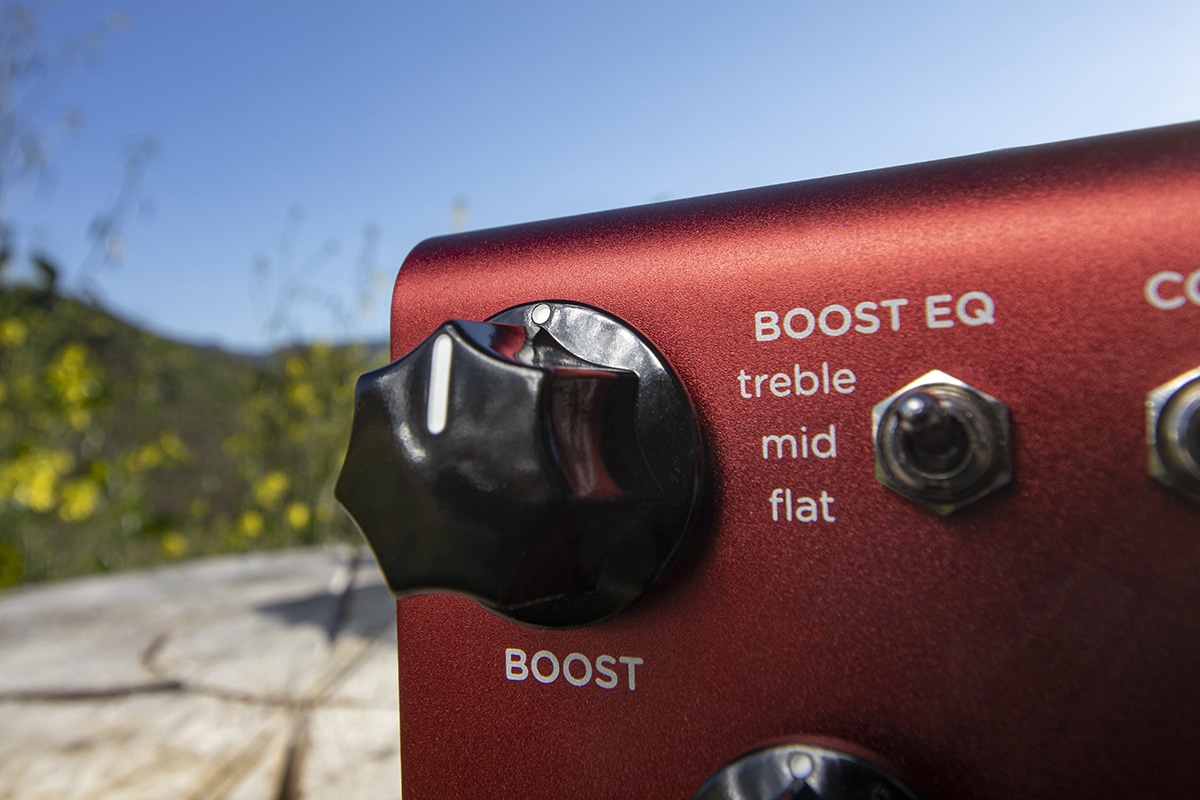 Compadre gives you two distinct analog boost circuits: a clean boost, and a dirty boost that introduces soft clipping, characteristic of an overdrive pedal. The selectable boost EQ ensures the perfect compliment to any guitar and amp combination. Add sparkle and shine with a treble boost, fatten your tone with the midrange boost, or level up the full frequency range with flat mode.
Payment & Security
Your payment information is processed securely. We do not store credit card details nor have access to your credit card information.